Tim Pierce – Session Guitar Ace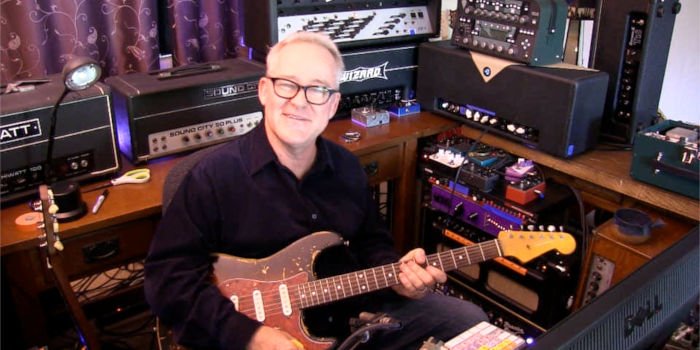 Tim Pierce is a legend of the music business and one of the most in demand session guitarist alive today.
I'm sure if you haven't heard his name before, you will have heard his guitar playing. From Bon Jovi, to Goo Goo Dolls, to American Idol, Tim has well over 1000 credits on his AllMusic page.
He also released a solo album called Guitarland in the late 90s.  The album is available on iTunes and a must have for all serious guitarists.
Tim is really a tasty guitar player, check out the videos to see how he works and his approach to recording – it's really fascinating stuff. Yes he does have a room full of guitars! Lovely!
If you like what you see sign up to his YouTube channel, get on his email list and check out: www.timpierceguitar.com
Update 2016: Since writing this post 3 years ago, Tim has posted some amazing videos of him the studio. So, it's worth signing up to his YouTube channel and his email list. He's also joined force with Pete Thorn to record a great show called "Tim's and Pete's Guitar show" also available on YouTube – my favorite episode is them talking with Michael Thompson. Check it out!
Pedalboards
I've looked around the net and in my personal pc for guitar gear pictures of Tim Pierce. I can't date any of these (if you can help me out with dates or credits, send me an email!)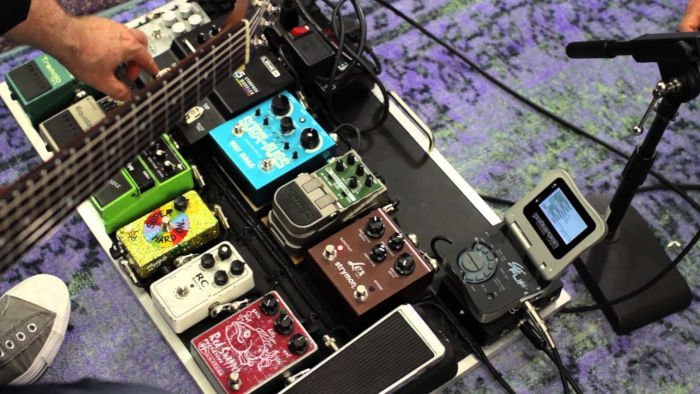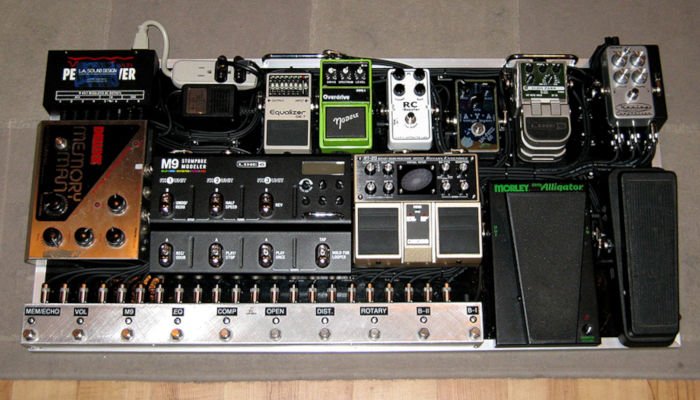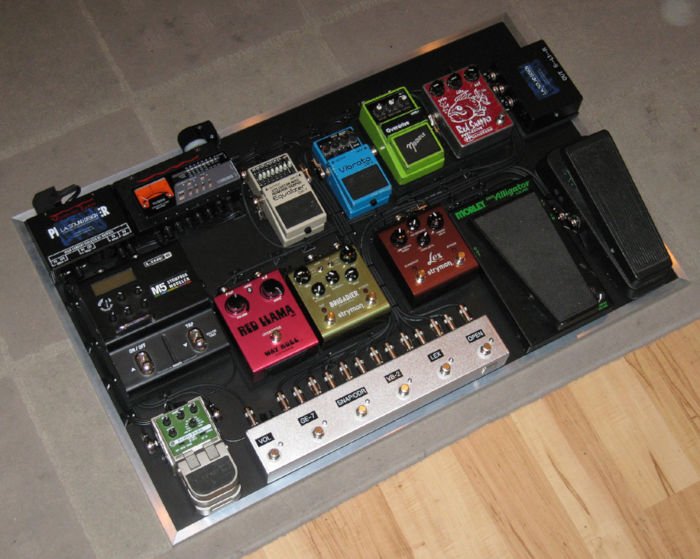 Studio