How Are Guitar Effects Pedals Priced?
I often wonder how a brand arrives at the final price during the development process. So I wanted to learn more about how are guitar effects pedals priced.
Also, I want to explore why pricing might have little to do with the actual cost of production. It might surprise you that pricing has more to do with marketing, branding, and distribution.
In fairness to manufacturers, I won't mention any by name. Instead, I'll be somewhat generalistic. So, how are guitar effects pedals priced?
Pedal Idea Development
It all starts with an idea. The rise of the Chinese manufacturers has proved it doesn't even have to be a unique idea.
While some guitar effects pedals companies will spend months trying out different circuits, others will simply tweak an existing idea and repackage it.
Of course, it can be expensive to develop an idea into a completed pedal. So, it can be quite difficult and drawn out with a lot of wrong turns along the way.
Manufacturing
Having purchased components in the past, I can say even top-quality ones are fairly cheap. So if we imagine having to buy large/huge quantities to build a pedal, the overall cost of purchasing all of the components would be small.
So, it's likely the circuit inside isn't that expensive from a parts perspective. However, the cost of assembling the components on a circuit board can vary massively. If you're assembling in the USA by hand, you have quite high labor costs, taxes, and overheads.
If you have a machine that does the majority of the assembly, then you'll have a lower cost base. Other than marketing, manufacturing is the second biggest cost.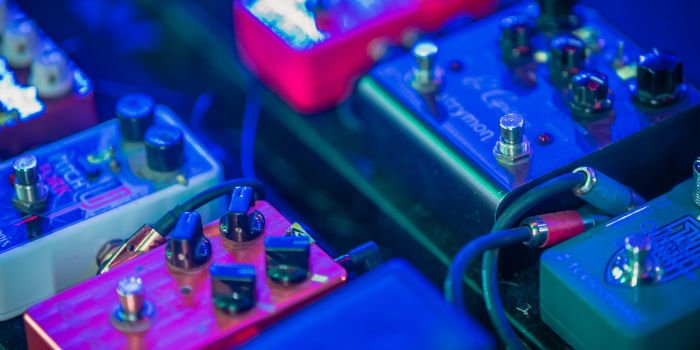 Branding
When you talk about branding, you ultimately encounter a lot of hot air, smoke and mirrors, and general BS. Branding is a complex topic and contributes massively to the price we pay.
Think of a Chinese company and a USA company. The USA-based pedal co will probably play up the made in America label in their marketing and on their pedal, and this adds to the price.
Branding is also about perception. For example, If you think of a mass market pedal vs a guy in his basement, You'll probably be willing to pay more for the unique one-off than for a pedal we can all purchase.
On the other hand, the Chinese company will ensure that their name is universally pronounceable and then will proceed to stack 'em high and sell 'em cheap.
Marketing
I may only know one thing about marketing. It's darn expensive! While branding is part of marketing, the term encompasses a lot more.
Marketing includes getting guitar magazines to cover your pedal in some way. They could review it, giveaway the pedal away, or offer a discount code.
It's also building a website that's easy to find and use. Creating posters, flyers, and points of sale materials. The list goes on and on.
Marketing is likely to cost the average pedal company a quarter of the final price and is one of the biggest costs involved.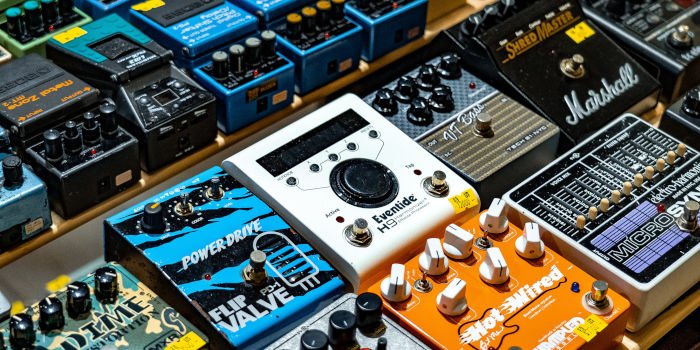 Distribution
Getting stores to stock your products is really hard work and unless a company has a network of dealers, it's likely that the business will remain unknown and fairly niche.
Having products distributed by dealers is quite expensive with the average dealer price being half the RRP.
This is why some companies distribute solely through marketplaces like Amazon and eBay or direct to consumer (like Donner) as the costs are reduced and they can pass that saving on to the buyer.
So, How Are Guitar Effects Pedals Priced?
So with the average guitar effects pedal, divide what you paid by half to get to the manufacturer's price. Out of this amount, half will be spent on marketing as well as building a distribution network.
The other half will be spent on design and manufacture, with the build costing around 25% to 40%. This means the design costs are as high as 15% and as low as 10%.
Think about this the next time you purchase a pedal, as you might be able to get a discount. So, how are guitar effects pedals priced? You now know the answer!