4 Solo Guitar Christmas Songs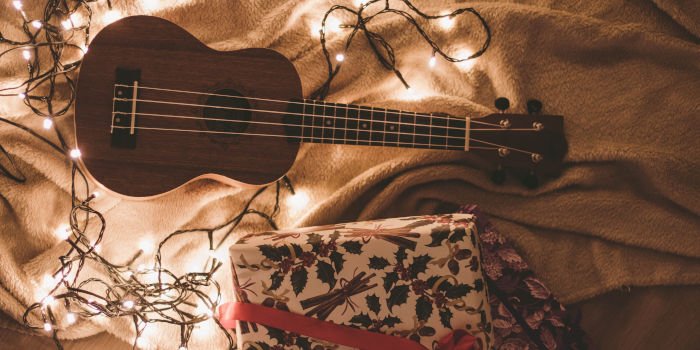 Getting in the spirit of Christmas, I've written out four well-known tunes and arranged them for solo Guitar. I hope you enjoy them, please feel free to Share them, Print them and Play them.
The First Noel
The First Noel is a classic Christmas tune, which the arrangement is simple and mainly using block chords – perfect if you're not used to playing solo guitar pieces.  Even if you just get the chords movements together, you're halfway there.
I'd recommend getting each bar under your hands and then building on the next bar and so on.  The song is written in 3, so you might want to count aloud for the first few times though (or even better, use a metronome!). And let each note ring!
Silent Night
Again Silent Night is a classic! The first half of this is the simplest of ou solo guitar Christmas songs. This song mainly moves by block chords with a few leading notes to break up the transitions.
While bar 18 might look complex, is just a diminished run – and so you're sliding one chord down twice – 4 frets each time.  Also in 3, it's worth starting slowly, counting aloud and letting all notes ring out!
Jingle Bells
Jingle Bells is a must know, especially if you're going to a few parties. Get this tune together and you'll have the whole room singing along with you! Festive cheer – Nice!
This arrangement is pretty involved and you might need to spend some time working on it to get it singing. Watch out for the jumps in position, leading notes and remember to pause at the end of bar 8 for dramatic effect!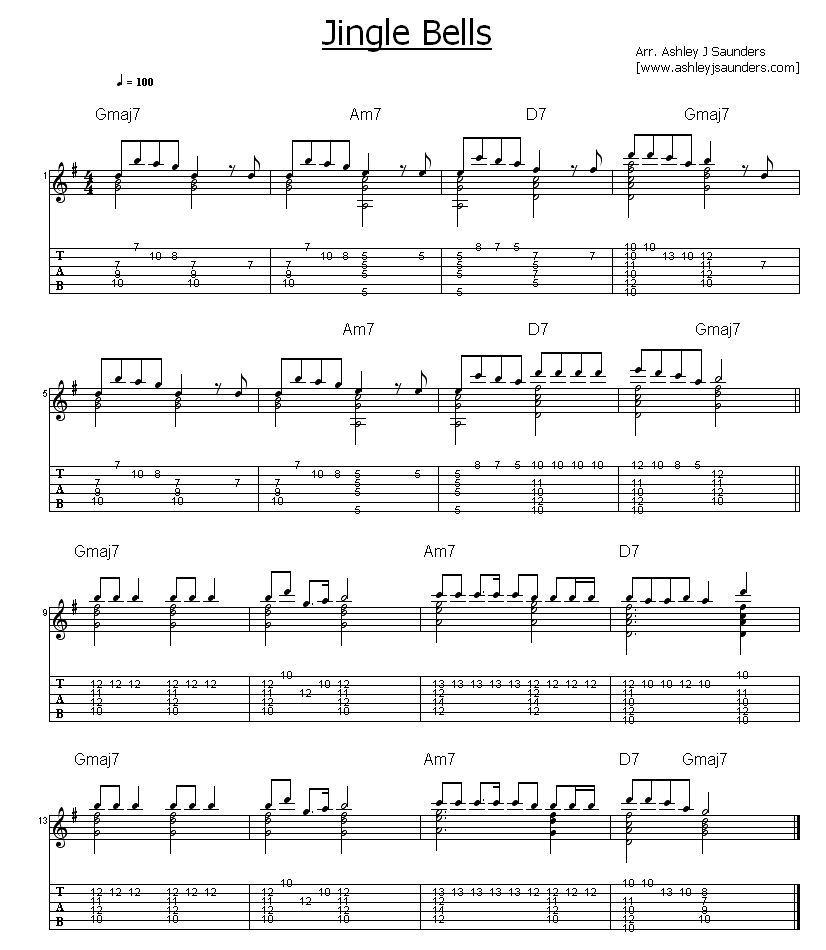 We Wish You A Merry Christmas
We Wish You A Merry Christmas is also in 3 and a is fairly simplistic solo guitar Christmas song. However, do watch out for the large jumps – which you could move to make the transitions easier.
So I hope you enjoy these solo guitar Christmas songs. If you did, please let me know or send me a video! Sharing is also a superb way for you to spread the Christmas love!