Winter NAMM 2014 Round-up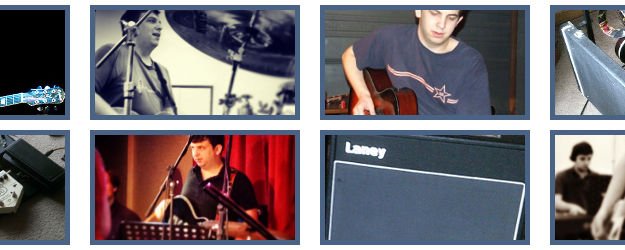 If you're unaware what Winter NAMM is, I'll quickly clue you in. The winter NAMM show is the world's largest music manufactures' trade show, held in sunny Anaheim, California around the end of January each year. You can only attend if you're a NAMM (National Association of Music Merchants) member or you know someone who is a NAMM member and therefore they can get you tickets. In short, you really have to know the right people in order to get it!
If you're a little less connected then you'll most probably be catching up on all the action via social media. I haven't yet been to NAMM as the cost of getting there would be huge! Anyway, I'll keep saving my pennies!
The best Winter NAMM 2014 coverage
My favourite source of NAMM fever is Premier Guitar, which seems to run 24/7 coverage over the weekend!
If you're not a guitarist or want to see more than just the guitars, then head on over to Harmony Central, who have a great deal of overall coverage, in both Photos and Videos.
If you're aware of what NAMM is, then you'll probably be all NAMM out by now.
It's famous for two things, "new" products and booth babes! Yes, some companies use sexy ladies to "lure" the punters (usually men!) in.
While the ladies speak for themselves, I'd like to address the other point.
More "new" guitar gear which isn't
We seem to be in a race for more "new" products yet most are just a rehashed version of what's out there. Does the world really need another boutique Les Paul copy? Or another Tube Screamer type overdrive? Or even another Plexi Clone?
Maybe I'm missing something, but surely we want truly "new", different and/or innovative products which help us to make better music? It not that I don't love the Les Paul style guitar (actually, it's the opposite, there my favourite guitar shape) or that Tube Screamer-y honky mid tone (I have a few TS based pedals on both my pedalboards).
What at NAMM got me interested?
To me at least, there's little room for innovation in the old well or along the beaten path. So, to honour truly new products or idea in the guitar world, I've selected some of premier guitar's winter NAMM 2014 videos. My sincere thanks goes to all at premier guitar. All of these video demonstrate that there are some people who can still innovate and produce really great and truly new products! Enjoy!
Ibanez RG6 Korg miniKaosspad2
Line 6 AMPLiFi 150
Orange Dual Dark 100 Amp
Framus Idolmaker Guitar
Fishman Fluence Single-Coil
Well those are just a few of the truly new products out there. What did you like the look of from this year's NAMM?