What Prince Can Teach You About Live Performing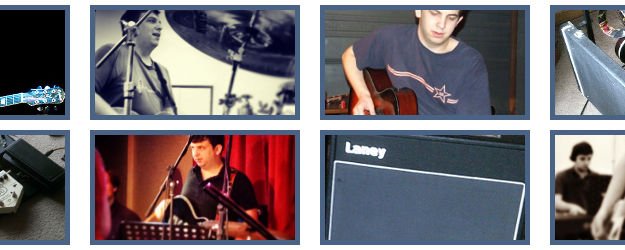 Prince (the artist), has been in the news again lately. He's up to his old tricks.
For those of you who don't know, Prince flew in to London at the start of the week and then proceeded to play some gigs.
While there's no big deal about that, it's how he's doing it which is fascinating.
He hasn't done any press or booked mega venue nor has he decided pre sell tickets.
What prince has done is just turn up in the UK, book a club venue (privately) and then played a gig. All be it at 2 am. Word clearly spread quickly and the venue was packed both inside and out.
The following night the same thing happened again, only this time two gigs. The venue could only hold around a thousand people vs. the 30,000 seat venue he last played in the UK. No big press announcement or hype, just Prince and the band on stage.
So what can we learn from this?
Play Gigs For Playing Sake
It's well known amongst musicians that Prince loves to play, to entertain, to get up and get funky!  He'll often just turn up to a small venue on a night off and wow the small crowd, no warnings and no hype – he'll play whatever guitar is there and sit in with house band. As it's a regular occurrence it's moved beyond the one-time PR tactic and says something about him on a deeper level.
In a way, he's surpassed the need or want of financial gain, so other motives must be at work. It's clear, Prince loves to preform and he's doing it just as much for personal buzz as for the fans.
Small Doesn't Have To Lack Vision
There is still a vision to these gigs, even after the dancers have gone, the light show is safely packed away and the PA system is nothing more than what most of us play through on a Friday night.
The concept is simple, play the new album before release, get back to the music, connect with the fans in an intimate way and show off the new and smaller band. Oh, it's an all-female three piece behind him – another guitarist, bassist and drummer.
Tickets Can Be Cheap
Within the industry over the last 5 or so years, we seen people (including Prince) give the music away for free. Then make back the money by over changing for the gig tickets.
A ticket to one of these secret (yet non-secret) gigs will cost you $10. Yep there's only one zero there! Nothing, most people spend that on their daily coffee habit.
Sure, it's smaller venues, less staff, less everything but it's about the music not the money. He could charge whatever he wants to, yet he wants to keep it cheap for the fans.
Give All The Cats Space
Prince is known for being able to pick anyone he'd like to play in his band – hey it's Prince!
He could in all fairness insist that it all be about him but instead he makes space for the amazing musicians he's playing with. He wants to praise them just as much as the crowd does to him. Cue a long slapped bass solo from Ida!
Surprise!
By using the element of surprise, maximum press coverage is obtained. Sure Prince would have got enough press had he done the conventional thing but he ensure he got that bit extra by looking at the crowd and doing the complete opposite!