Welcome,
You've probably found this site either because you have bought one of my books (especially my guitar books) or have heard about me and wanted to know more.
However you found me, welcome, and of course if you did purchase a book, then thanks! It means a lot.
This is my little corner of the web, devoted to my books. On this site you will find the whole range of books (with links to buy them in your country using Amazon), a regularly updated blog, and a way to get in touch.
I have tried to make the site as interactive as possible. This reminds me, if you have bought one of my books, please do post a review on Amazon.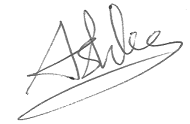 P.s. Have you downloaded your copy of my FREE music theory eBook? Go on!